What Do You Do if You Are in a Car Accident in Maryland?
The first thing you need to do when you are in a car accident in Maryland is to stay calm. It can be difficult in the moments right after impact, but it's essential to avoid critical mistakes. Begin by moving cars off the road, if you can, to protect everyone on the road and keep things from getting worse. Otherwise, your vehicles can present an increased risk to other cars.
Next, call 911 and get first responders on the scene. Everyone should acquire medical attention, even if they do not feel hurt. Some personal injuries can take weeks to show symptoms, and getting looked at by medical professionals early can catch these injuries to keep them from worsening. It also shows that you took the accident seriously right from the start.
After calling for emergency responders, gather evidence and document the scene of the car crash. Get as much detail as you possibly can. Draw diagrams, make notes, and take photos of the scene from as many angles as possible. When the police arrive, be sure to file a police report. You cannot use it as evidence, but it can become an important touchstone for remembering details later, and it forms a solid point of reference for your lawyers as they build your case.
Get the contact information and phone numbers of any witnesses, and exchange information with the other driver. Don't argue, don't place blame, and don't apologize for anything. Saying "I'm sorry" at the scene gives the defendant something to use against you.
When you get home, call your insurance company to file your car accident claim. Don't try to spin what happened or tell your side. Stick to the facts of the accident. The time will come to tell your side, but for now, you're just fulfilling the requirements of your policy and Maryland law.
Finally, call for legal advice and a free consultation with Maryland car accident attorneys. This could be the most important call you make.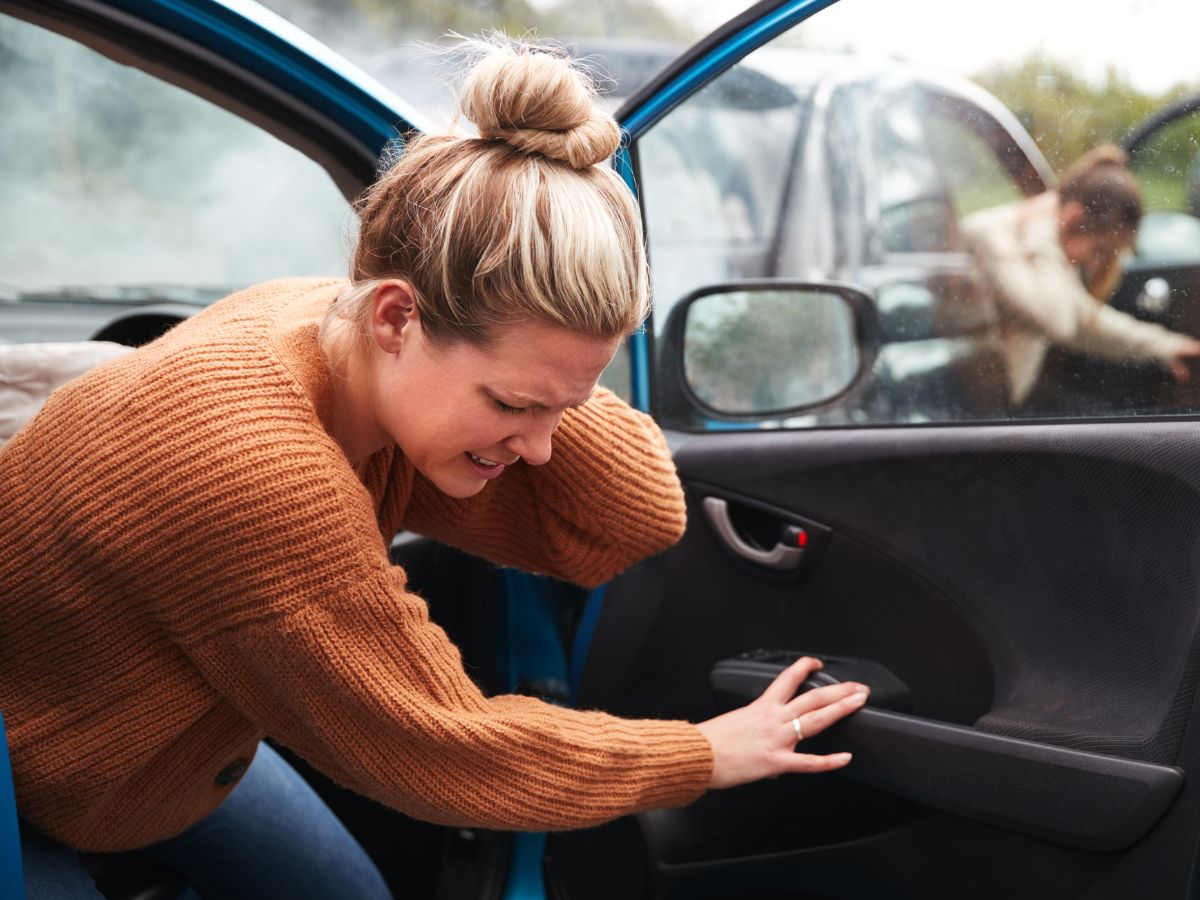 Should You Contact an Attorney for a Maryland Car Accident?
While there is no law stating that you have to secure the services of a car accident lawyer in Maryland, it's always for the best to seek legal representation. First of all, you won't be charged for your initial consultation, and if we don't win your case, you won't owe a dime in legal fees. Always remember that no matter how compassionate they seem at first, the insurance company is not your friend. This is true even if it's your own insurance company. They are a for-profit company, and it's a simple truth that they don't make a profit by paying out large car accident claims. 
Insurance adjusters will usually try to tender a very lowball settlement offer. If you refuse to sign, they will be less compassionate. They might bully or even threaten you with nothing at all if you don't sign. Don't fall prey to these tactics, and never sign anything without first talking to your car accident lawyer. In fact, you don't have to talk to the insurance company at all. You can tell them to speak to your Maryland auto accident attorney and refer them to Bowers Law.
Our experienced legal team of personal injury lawyers is knowledgeable about all sorts of motor vehicle accident cases, including truck accidents, motorcycle accidents, and car crashes. We will research your case from the accident scene and evaluate your medical expenses for car accident injuries like broken bones, spinal cord injuries, traumatic brain injury, whiplash, and other harm.
We'll look at your lost wages, property damage, and non-economic damages. We'll go back to your medical care and gather records like your medical bills. If the accident happened while you were performing your normal work duties, we'll determine if workers' compensation should kick in, or if a personal injury case is possible and a better option.
We know how to hold the motorist who caused the accident responsible and remind the insurance company that you are the suffering car accident victim. We'll fight for every penny you're owed on your insurance claim and give you the best chance at fair compensation for your injuries.
We represent car accident victims all over Maryland, from Baltimore County to Columbia, Glen Burnie, Frederick, and beyond. Stop into our offices in Baltimore, Cecil County, or Hartford County. You can call our law offices at 410-885-6200 or use our online contact form to speak with one of our experienced personal injury attorneys about your legal options.
How Soon Should You Hire a Car Accident Lawyer After a Maryland Accident?
A call to a car accident lawyer should be one of the first calls you make after your Baltimore car accident. Maryland law can be very complex, and getting full compensation for the harm you've suffered requires someone with knowledge of how it all works. Maryland has a statute of limitations of three years to file any personal injury lawsuit. This means you must file your case within three years of the date of the vehicle accident or from the date of death if you lose a loved one in a wrongful death.
The three-year statute of limitations may seem like a long time, but it's important to file early. Time is of the essence when you're dealing with a car accident. The longer you take to file, the more details will fade in your mind and the more likely you are to make mistakes and create inconsistencies in recalling the accident. Waiting also might look to the courts like you weren't as injured as you seem, and certainly the insurance company for the defendant will try to use that theory.  
What Do You Need to Know About an Auto Accident Case?
Auto accident cases can be quite complex and can take a long time to resolve. The more dedicated your Maryland car accident lawyer is, the better off you'll be. At Bowers Law, we will fight intensely for every client. We treat our clients like our own family. We care deeply, and we know how important it is for you to understand the process right up front.
Proving Negligence
Every car accident case relies on the concept of negligence. Negligence is a legal term that basically means "who is at fault." To prove negligence, we need to clearly be able to demonstrate three basic elements of the case: 
The other driver had — and violated — a basic duty of care. This is the easiest part to establish because everyone on the road has this. When you get behind the wheel of a car, you are assumed to have a responsibility to operate it with reasonable care, obey street signs and signals, stick to the speed limit, not drive under the influence, and not behave in any way that creates undue risk or danger to other drivers or pedestrians.
The other driver's violation of this duty of care led in some way, either directly or proximately, to the accident in which you were involved.
You suffered the injuries for which we are pursuing compensation as a direct result of the accident.
Put simply, we must prove that their irresponsibility was completely and solely to blame for the injuries you suffered because they caused an accident. They, in turn, will attempt to prove that you held some small measure of fault for the accident so they can avoid paying.
The Settlement Process
The process starts when you call us to discuss the accident. We can then decide on a value for your case. We'll research what happened and then issue a demand letter to the other side, outlining your injuries and why we think you are owed what we are asking them to pay. The other side will then typically issue a response letter, picking apart our demands and issuing a lowball counteroffer. We will conduct negotiations until we reach a settlement that satisfies all parties.
The process can take a long time, and it's important to be patient. Understand that we care deeply about our client relationships, and we will be in contact with you every step of the way. You'll always know where we stand and will be involved to whatever capacity you wish.
Will I Need to Go to Court?
It's rare that these cases go to court because court isn't in anyone's best interests. It's long, drawn-out, and expensive. It's also an all-or-nothing affair. It's far better, most of the time, to get a good settlement. Sometimes, unfortunately, negotiations fail, and we have no other choice. If we do go to court, you can count on us to be by your side every step of the way, fighting to get you the compensation you deserve for the injuries you've suffered.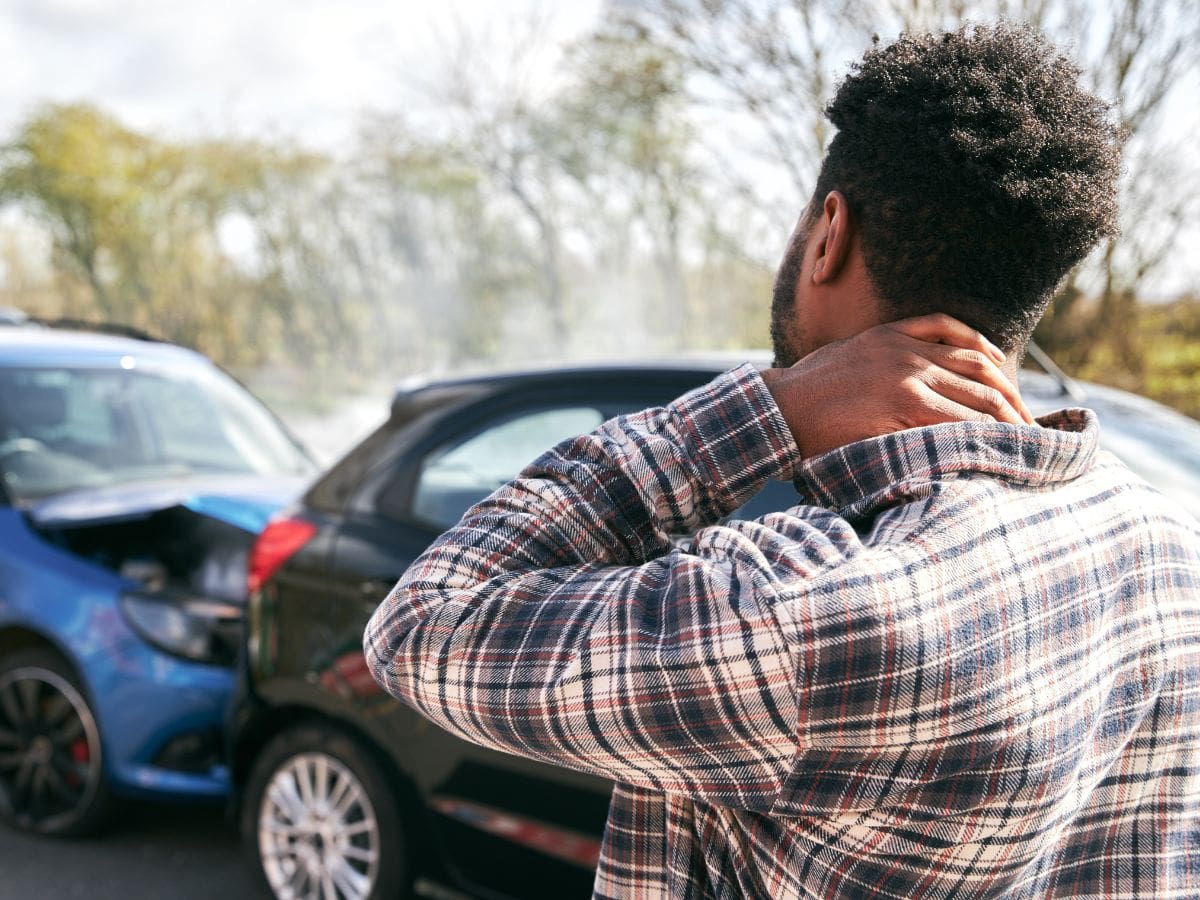 How Is Compensation Awarded in Maryland?
Some states have a comparative negligence rule, which modifies an award based on the percentage of fault each party holds. Maryland is not like that. Our state has a contributory negligence law, which is far stricter and absolutist. 
Contributory negligence means that you can only collect compensation if the at-fault driver is 100% responsible for the accident. If you're even 1% responsible, your personal injury claim can be denied. That's why it's important to have legal representation right from the start.
You may be eligible to receive a wide range of compensatory damages in your case, but only if we can prove that you held no responsibility. The compensation you receive can include, but may not be restricted to:
Medical costs and bills, including doctor's visits, procedures, therapy, transport to and from appointments, medication, and the like
Cost of in-home care you hire to help with daily living needs
Lost wages and potential lost future compensation
Loss of consortium
Loss of comfort and care
Loss of enjoyment of life
Funeral and burial expenses in wrongful death cases
PTSD, emotional trauma, mood swings, and other invisible injuries
Physical pain and suffering 
Let Us Help Fight for Your Fair Share After an Auto Accident
Bowers Law serves car accident victims all over the great state of Maryland. We are ready to listen to your story and stand up to defend your rights against a reckless, careless, and negligent driver.
We're here to protect you and be the ally you need in a dark time. We care, and we fight every step of the way as fierce negotiators and litigators. View our customer testimonials online, then call or text us at 667-220-6500. You can also use our easy online form to get in touch with us and schedule your free case review with one of our experienced Maryland car accident lawyers today.