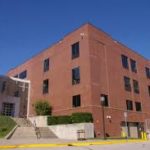 Wicomico County, located in the Eastern Shore of Maryland, has a population of just over 100,000 residents with about 1/3 of them living in the Salisbury area as Salisbury is the county seat. All of Wicomico County, Maryland sees a fair number of auto accidents, tractor trailer and trucking accidents, medical negligence cases and other types of injury cases annually.
According to Maryland laws, whether they are auto insurance laws, UMUIM laws, PIP laws, workers' compensation laws or statutes regarding liability in medical malpractice claims state that accident and injury victims have rights. Among those rights is the right to seek legal recourse for damages and losses if injured due to the negligence of another.
These laws are applicable even if you were partly at fault in an auto accident or were hurt on the job and it aggravated a pre-existing injury or condition. Possible benefits and forms of financial compensation in MD injury cases can be lost wage compensation, disability compensation, medical benefits, vocational rehab benefits and, if applicable, pain and suffering compensation. Death, funeral and survival benefits are possible in the event you lost a loved one in the accident.
To discuss your case with our Wicomico County injury lawyers please click here. They provide free, comprehensive, care examinations and only charge a fee if they obtain compensation for you and your family.
With offices throughout Maryland they serve the Wicomico County, Anne Arundel County, Baltimore County and Cecil County areas.
Injury Claims Our Wicomico County, Maryland Lawyers Handle
The Wicomico County injury lawyers at Bowers Law handle all types of accident and injury cases such as:
Animal attacks including dog bites
Auto accidents including rear end collisions, drunk driving accidents, head on collisions and T-Bone accidents.
Bicycle, bike and pedestrian accidents occurring in downtown Salisbury and at Salisbury University.
Burn injury cases caused by work accidents, auto accidents, restaurant accidents, faulty and unsafe pressure cookers, arc, chemical and thermal burns.
Car, trucking and motorcycle accidents throughout the county.
Defective product claims for Roundup weedkiller, Paraquat herbicide, Zantac cancer cases and pressure cooker explosion burn injury lawsuits.
Hospital negligence lawsuits against TidalHealth Peninsula Regional Medical Center, UMMC locations and Johns Hopkins University facilities.
Medical malpractice due to autoimmune disorder misdiagnosis, delayed cancer diagnosis, surgical errors, anesthesia errors, surgeon negligence, medication mistakes, birth injuries and hospital acquired infections including COVID-19.
Nursing home abuse and injury cases for assault, sexual assault, burns, falls, elopement, infections, medical negligence and wrongful death.
Workers' compensation cases involving back injuries, avulsions, lifting injuries, repetitive stress claims, explosions, burns, machine accidents, heavy equipment malfunction injuries, work related vehicle accidents and workplace accidental death.
Wrongful death due to auto and traffic crashes, medical malpractice, nursing home negligence and workplace accidents.
Contact Our Wicomico County Injury Lawyers Now
Please click here to begin your free case analysis with our Wicomico County accident attorneys. No fee promise meaning no fees are charged if they do not recover for you.
Serving all of Maryland including the Aberdeen, Abingdon, Annapolis, Baltimore, Bel Air, Bel Air North, Bel Air South, Belcamp, Berlin, Cambridge, Catonsville, Cherry Hill, Chestertown, Churchville, Cockeysville, Denton, Dundalk, Earleville, Easton, Edgewood, Elkton, Ellicott City, Essex, Fallston, Forest Hill, Frederick, Hagerstown, Havre De Grace, Jarrettsville, Joppa, La Plata, Leonardtown, North East, Oakland, Perryville, Pikesville, Prince Frederick, Randallstown, Reistertown, Rising Sun, Rockville, Salisbury, Snow Hill, Towson & Upper Marlboro, MD areas.