Personal injuries happen in a variety of ways. Many times, these do not involve a medical mistake or an automobile accident. Sometimes these injuries happen on the property of a company or another individual.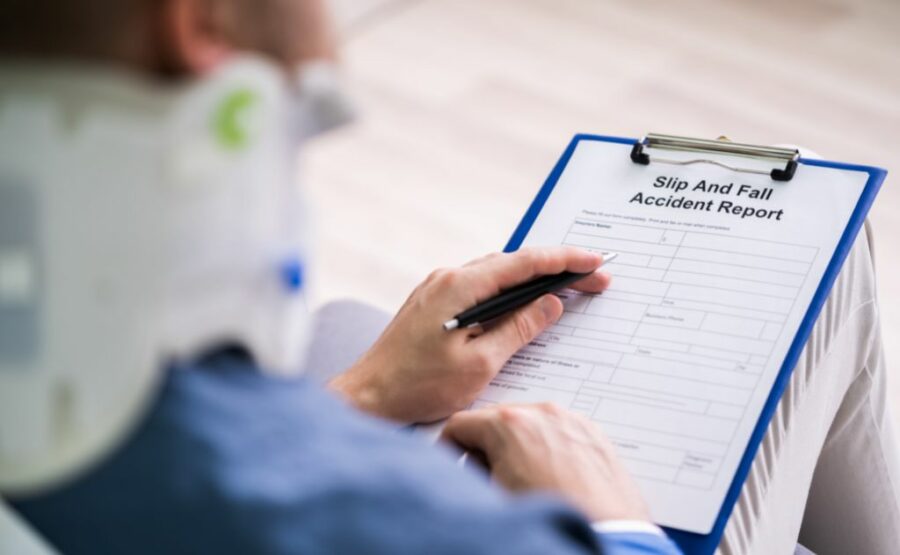 These cases often referred to as "slip and fall" cases, are sometimes very difficult to prove and win. Some Maryland Personal Injury firms will not even schedule an in-person consultation to discuss one of these claims.
We have found that it is incredibly important to hire an attorney to handle one of these claims as soon as possible. Many times the ability to win one of these incredibly challenging cases comes from a timely and thorough investigation of the scene, the company, or other information that may not be available months or even days after the incident.
Typically these claims are denied by insurance companies, but it is important to contact and hire and experience lawyer as soon as possible, and even before contacting the property owner or their insurance company. Some of the proof needed to win these cases can sometimes be difficult to find after a claim is reported. While we are not suggesting any wrongdoing or fraud, it just seems to happen that way.
Our Team is Here to Help!
Find Out if You Have a Case.
Call Us Today at (410) 885-6200
Our Elkton, MD injury attorneys evaluate each and every one of these cases individually. There are very tricky and technical legal aspects to win each of these cases, and when you call us at (410) 885-6200 do not be surprised if we want to work quickly, schedule a consultation as soon as possible, and begin an investigation if we feel there may be a winnable case.
As with all of our injury cases, slip and fall cases require no money up front from our clients.
Should we take on a case, and put a few initial hours of investigation into the case and come up with what we feel isn't a winning case, our clients owe us no money at all. We only collect a fee from our clients when we win. If you have fallen as a result of an irregularity on a property, and have been injured, call or email the Elkton premises liability lawyers @bowerslawmd as soon as possible at (410) 885-6200 so that we may begin our investigation into your claim.
With offices in Baltimore, Cecil County & Harford County we help those in the Aberdeen, Abingdon, Annapolis, Baltimore, Bel Air, Bel Air North, Bel Air South, Belcamp, Berlin, Cambridge, Catonsville, Cherry Hill, Chestertown, Churchville, Cockeysville, Denton, Dundalk, Earleville, Easton, Edgewood, Elkton, Ellicott City, Essex, Fallston, Forest Hill, Frederick, Hagerstown, Jarrettsville, Joppa, La Plata, Leonardtown, North East, Oakland, Perryville, Pikesville, Prince Frederick, Randallstown, Reistertown, Rising Sun, Rockville, Salisbury, Snow Hill, Towson & Upper Marlboro, MD areas.