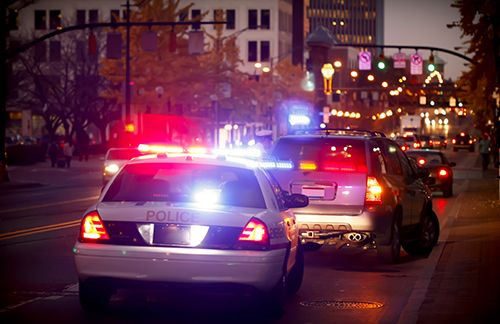 The privilege to drive a vehicle in the State of Maryland is closely monitored and regulated by both the courts and the motor vehicle administration. It is possible to have one's license suspended for a variety of reasons. If you drive while your license is in a suspended status, you open yourself up to charges that will likely hinder your ability to have a valid license for quite some time.
Among the reasons that we usually see for a suspended license, these represent the most common reasons for a license suspension:
Failure to pay tickets/fines
Failure to pay court judgments
An alcohol related driving charge
Points on license exceeding the acceptable limit
Suspension in another state
Expiration of license
Insurance violations
The State of Maryland has a number of different driving with suspended license statutes that reflect the general purpose of the suspension. Usually, these are violations of Maryland Traffic Article 16-303. These charges have a wide range of maximum penalties, including monetary fines as well as jail time from between 60 days and up to a full year in jail.
Commonly, when cited for driving on suspended, a driver will also receive a driving without a license suspension. These additional charges are usually a violation of Maryland Traffic Article 16-101 and can also carry a penalty of fines and jail time.
Our office takes a somewhat different approach to handling these cases. Our number one goal when working with clients in any of the above or related situations is to attack and address the entire license situation, and work with our client with the goal in mind to fix the complete situation, and hopefully represent our client for their very last driving while suspended charge. Among all of the cases we handle in our office, these charges are most benefitted by hiring an attorney early, and giving us time to work with you to get your license situation resolved, and go into court ready to fight to have the case or cases resolved without any further points being assessed to the license.
To discuss your options for representation in a driving on suspended case, contact our Bel Air MD traffic ticket attorneys as soon as possible at (410) 885-6200 to schedule a free consultation.
With offices in Baltimore, Cecil County & Harford County we help those in the Aberdeen, Abingdon, Annapolis, Baltimore, Bel Air, Bel Air North, Bel Air South, Belcamp, Berlin, Cambridge, Catonsville, Cherry Hill, Chestertown, Churchville, Cockeysville, Denton, Dundalk, Earleville, Easton, Edgewood, Elkton, Ellicott City, Essex, Fallston, Forest Hill, Frederick, Hagerstown, Jarrettsville, Joppa, La Plata, Leonardtown, North East, Oakland, Perryville, Pikesville, Prince Frederick, Randallstown, Reistertown, Rising Sun, Rockville, Salisbury, Snow Hill, Towson & Upper Marlboro, MD areas.