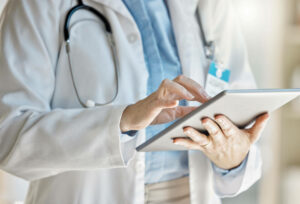 Laurelwood Healthcare Center is a 110 bed skilled nursing facility in Elkton, MD. It is the smallest of the 3 Cecil County nursing homes. If you, or more likely a loved one, has been injured, abused, neglected or killed while at Laurelwood Healthcare Center you may be entitled to benefits and financial compensation for their injuries, medical care, pain and suffering and others.
Wrongful death, funeral and survival benefits may also be obtained if you lost a loved one at Laurelwood. Please click here to contact our nursing home abuse lawyers handling Laurelwood Healthcare Center lawsuits.
All case exams are free and no fees are due if they are unable to obtain compensation for you and your family. It's a heart-breaking scenario. A loved one has reached a point where 24-hour care is needed. Finding an adequate housing situation is a painstaking process. After making that move, you expect the best possible care. You're finally sleeping easier knowing your loved one is in good hands, only to find out later about abuse from the staff. You should be able to trust nursing home workers and expect them to give the same care and respect you and your family would provide, but that's not always the case.
Our Maryland nursing home abuse attorneys handle claims throughout all of Maryland including Cecil County, Charles County, Harford County, Baltimore County, Baltimore City, Wicomico County & Worcester County.
Types Of Nursing Home Abuse
There are signs to look for, both physical and emotional, that could indicate your family member is suffering from abuse.
Passive or Active Neglect
The victim could suffer from malnourishment, chronic physical and/or psychological health problems, dehydration, bed sores, or simply a lack of personal care.
Physical Abuse
The victim may show signs of physical trauma, restraint trauma, or repeated injuries (mostly unexplained or inconsistently explained).
Psychological Abuse
The victim may show signs of uncertainty, depression, and anxiety and may exhibit behavioral signs such as trembling, cowering, evasiveness, and agitation.
Sexual Abuse
The victim may have trauma to the genital area, may contract venereal disease, or exhibit many of the indicators common to sexual abuse.
What To Do If You Suspect Abuse Or Injury
In an ideal world nursing home abuse and negligence would not happen. Your loved ones would also be able to articulate that you that your loved one would tell you if something horrible happened, but often that isn't the case. Sometimes a person is too sick to communicate effectively. At other times, they may be scared or ashamed to talk about it. They may have even been threatened with more harm if they speak about what has happened in the nursing home. If possible, ask specific questions and look for physical signs of abuse if you are concerned. Keep records of possible abuse by taking photographs of injuries or unsuitable living conditions and by writing detailed notes about your loved one's healthcare routine, medications, and anything you see that is out of the ordinary.
Call Our Attorneys Handling Laurelwood Healthcare Center Lawsuits
Our firm uses the latest technology and an experienced staff who take what we do very seriously. We'll put our considerable resources to work to fully investigate your family member's situation and do everything in our power to protect them and prevent something like this from happening again.