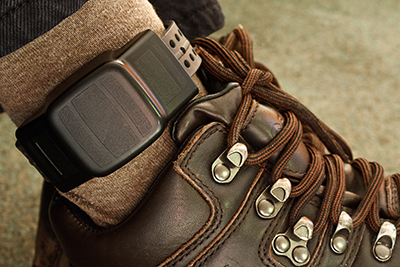 In Maryland, many first time offenders will be offered a disposition called probation before judgment, or a PBJ. Many people consider a "PBJ" to be a slap on the wrist, but our firm views the PBJ somewhat differently. In our opinion, a probation before judgment is more of an opportunity to earn a slap on the wrist, than it is a slap on the wrist itself. In Maryland, a PBJ typically lasts a year but can be up to three years depending on the judge, defense attorney, and prosecutor handling the case. Even a year's probation can be a trying time for many people, and getting to the finish line can often require difficult conditions and meeting requirements. Our firm offers a unique service that we call probation monitoring to help those who want a little extra help and guidance through the probation process. This is a service that may not be offered by many other Maryland Criminal Defense firm, probation monitoring is a "hands-on" service to a client, whether their underlying case was handled by our firm, or by another firm. Our Elkton, MD criminal lawyers provide an opportunity to have access to guidance throughout the probation process by an advocate that works for you. Please click here to contact the Maryland probation monitoring attorneys @bowerslawmd for a free analysis.
Serving the Anne Arundel County, Baltimore, Baltimore County, Harford County and Cecil County areas.
While On Probation
When on probation, you are typically supervised by a probation officer who works for the state. In many instances, you are nothing more than a file to them, and the facts of your life and situation do not always come to light when a probation officer decides whether or not to violate you based on what they feel may be cause to violate you.
The goal of probation monitoring is to have that advocate to speak to or meet with regularly, to make sure that decisions that you are making are in line with your probation. The goal is to make sure that you do not violate your probation.
Probation monitoring fees are determined based on the severity of the probation and work on a monthly basis.
Contact Our Probation Before Judgment Lawyers
If you are on probation or anticipate being on probation, and would like help and guidance getting through the process contact our Aberdeen defense attorneys immediately at 410-975-7000.
If you have been served with a summons due to an alleged violation of probation, contact our Baltimore probation violation lawyers to discuss our representing you in this matter.
With offices in Baltimore, Cecil County & Harford County we help those in the Aberdeen, Abingdon, Annapolis, Baltimore, Bel Air, Bel Air North, Bel Air South, Belcamp, Berlin, Cambridge, Catonsville, Cherry Hill, Chestertown, Churchville, Cockeysville, Denton, Dundalk, Earleville, Easton, Edgewood, Elkton, Ellicott City, Essex, Fallston, Forest Hill, Frederick, Hagerstown, Jarrettsville, Joppa, La Plata, Leonardtown, North East, Oakland, Perryville, Pikesville, Prince Frederick, Randallstown, Reistertown, Rising Sun, Rockville, Salisbury, Snow Hill, Towson & Upper Marlboro, MD areas.