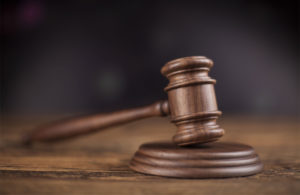 Are you facing criminal charges in Maryland but ignored them and skipped your court date? If so, you will face much more severe penalties for blowing it off once you end up in front of a judge, and you most likely will at some point. In these situations you can have a bench warrant issued for your arrest. Should you show up to court when you are supposed to, get sentenced, and then neglect to carry out all legal obligations related to your arrest you will have a bench warrant, also known as a capias, issued for your arrest. Once the bench warrant is issued, if you have any interaction with police, you will be arrested. Being arrested in a scenario like this can cause you a significant amount of aggravation. If you have a bench warrant out for your arrest you should begin resolving the issue by consulting with a Maryland criminal defense attorney helping MD residents resolve bench warrants. To discuss your Maryland bench warrant with our skilled Towson, MD defense team please click here. They provide free case examinations and will explain your rights and legal options to you. As your future is on the line you cannot ignore this hoping it will go away. It will not and can show up on background checks, housing applications, etc. Let our Baltimore bench warrant attorneys help you put this behind you.
With offices in Elkton, Aberdeen and Baltimore out bench warrant resolution lawyers serve the Anne Arundel County, Baltimore, Baltimore County, Harford County and Cecil County, MD areas.


Reasons For Bench Warrants Being Issued In Maryland

You may have a bench warrant issued for your arrest once you have done any of the following
after being arrested in Maryland:

Neglect or fail to make a scheduled court or sentencing appearance
Neglect or fail to pay fines, fees or child support payments
Violate a court order such as failing to perform community service

Legal Consequences Associated With A Bench Warrant In Maryland

If you are ultimately arrested by police for something unrelated to your bench warrant, for example if you are pulled over in a routine traffic stop, you will be taken into custody immediately. You may be held without bail, or you may be able to be released on bail, until your court date. As you failed to fulfill all legal obligations the penalties and consequences may be very severe once you go to court. Your previous criminal history, your record since the initial arrest and other factors will determine what options you have regarding having your bench warrant charges.

Contact A Bel Air, Maryland Criminal Lawyer For A Free Consultation

Call or email our Bel Air, Maryland Bench Warrant Lawyers to resolve your Maryland bench warrant. They will fight for your rights and attempt to limit or minimize the consequences of your pending bench warrant, capias or failure to appear.
Serving all of Maryland including the Aberdeen, Abingdon, Annapolis, Baltimore, Bel Air, Bel Air North, Bel Air South, Belcamp, Berlin, Cambridge, Catonsville, Cherry Hill, Chestertown, Churchville, Cockeysville, Denton, Dundalk, Earleville, Easton, Edgewood, Elkton, Ellicott City, Essex, Fallston, Forest Hill, Frederick, Hagerstown, Havre De Grace, Jarrettsville, Joppa, La Plata, Leonardtown, North East, Oakland, Perryville, Pikesville, Prince Frederick, Randallstown, Reistertown, Rising Sun, Rockville, Salisbury, Snow Hill, Towson & Upper Marlboro, MD areas.