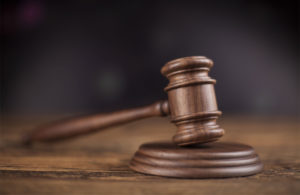 Maryland's criminal court system is too complicated, and in almost all situations where someone is facing charges of a having committed any crime in Maryland, the representation of our Elkton Maryland criminal lawyers can be beneficial.
A criminal defense attorney has the ability to explain the law, the obligation that the state has to prove each part of a crime, as well as explain the possible penalties for a conviction.
A defense attorney also can work to negotiate a reasonable and favorable plea arrangement, or to have a criminal trial either in front of a Judge or a Jury in an attempt to gain an acquittal for the charges.
Many of these things are difficult to do without the aid of an experienced criminal attorney. If you're facing criminal charges in Cecil County, Elkton or anywhere throughout the State of Maryland, contact our Elkton, MD criminal law office at (410) 885-6200 to schedule a free consultation in our Aberdeen office, Elkton office or our Baltimore office.
Our Elkton, Maryland defense attorneys represent individuals who have been charged with a variety of offenses:
Our Elkton criminal defense attorneys have handled criminal charges for the most minor charges like possession of paraphernalia up to the most serious, first-degree murder. To discuss a potential matter with our Cecil County criminal lawyers please call (410) 885-6200 to discuss all aspects of a case in full confidence and confidentiality.
With offices in Baltimore, Cecil County & Harford County we help those in the Aberdeen, Abingdon, Annapolis, Baltimore, Bel Air, Bel Air North, Bel Air South, Belcamp, Berlin, Cambridge, Catonsville, Cherry Hill, Chestertown, Churchville, Cockeysville, Denton, Dundalk, Earleville, Easton, Edgewood, Elkton, Ellicott City, Essex, Fallston, Forest Hill, Frederick, Hagerstown, Jarrettsville, Joppa, La Plata, Leonardtown, North East, Oakland, Perryville, Pikesville, Prince Frederick, Randallstown, Reistertown, Rising Sun, Rockville, Salisbury, Snow Hill, Towson & Upper Marlboro, MD areas.