Getting into a car accident is a traumatic experience for anyone, especially if it involves a stay in the hospital or days off from work. Maryland is an at-fault state, which means that at-fault driver's insurance is responsible for paying your damages in an injury claim. Many people may think that because of this, personal injury protection, or PIP coverage, is not necessary.
However, understanding what personal injury protection coverage is and what it covers can make dealing with a car accident less financially burdensome. At Bowers Law, our car accident lawyers know how to protect your right to Maryland PIP coverage and can even help you file a claim against the at-fault driver. A serious accident that is not your fault does not need to cost you. To get started on your claim, contact us at 667-220-6500 or use our online contact form.
What is Personal Injury Protection in Maryland?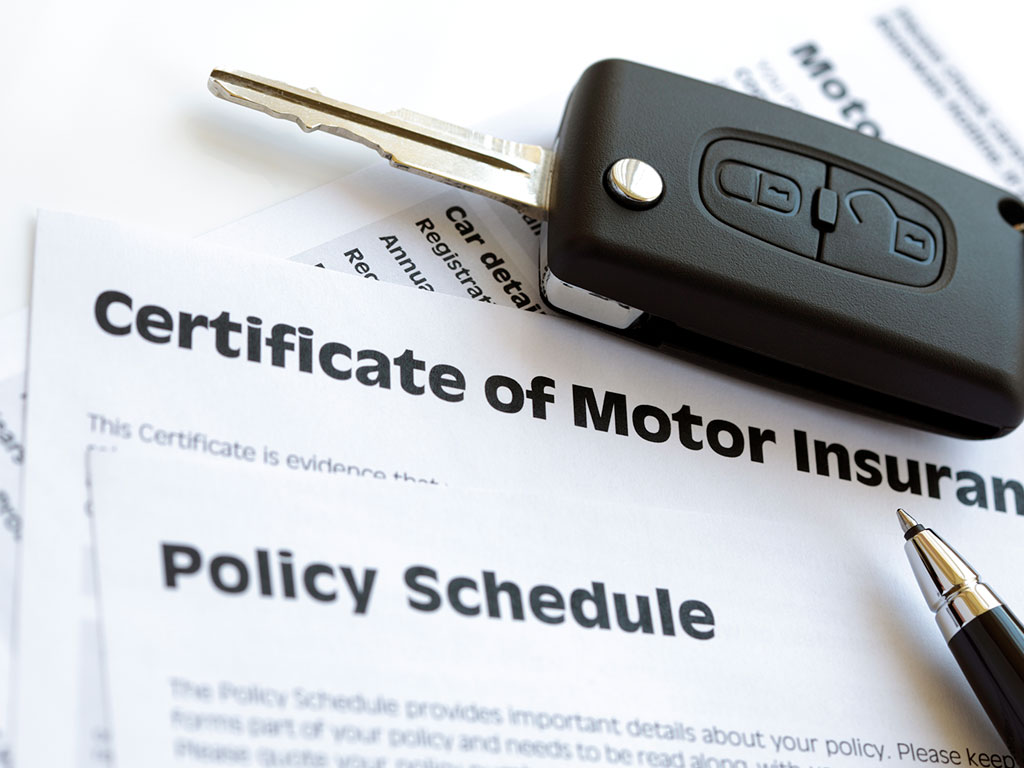 PIP coverage is a type of auto insurance coverage attached to your insurance policy that protects you when you are in an auto accident. It is designed to cover your medical bills, lost income, and other expenses resulting from personal injuries from a Maryland car accident.
Personal injury protection coverage is also sometimes referred to as no-fault insurance or no-fault coverage. The Maryland Court of Appeals states that PIP insurance ensures that victims of motor vehicle accidents can get compensation without worrying about fault.
How Does PIP Insurance Work in Maryland?
Every Maryland insurance company is required to offer a minimum amount of coverage with auto insurance policies. This minimum PIP coverage amounts to $2,500. To receive your PIP benefits, however, you must file a PIP claim under your insurance policy.
To make matters more difficult, however, your insurance company might trick you into waiving coverage. If you are not sure about the status of your Maryland PIP coverage, our law firm may be able to help. Contact Bowers Law at 667-220-6500 or through our online contact form for a free consultation today.
Types of PIP in Maryland
PIP automobile insurance coverage comes in two forms. The first is full PIP. This form of coverage has a minimum of $2,500, but you may purchase more. It can cover any reasonable medical expenses incurred within three years of the injury as well as 85% of lost wages. If the victim is not employed when injured, all reasonable and necessary essential services that person would have provided for any household or family care and maintenance are covered at 85%.
The second type of coverage is limited PIP. Limited PIP coverage means you waive PIP coverage for you, any listed drivers on your policy, and any family members age 16 or older who live with you. Named people on the waiver may not collect PIP benefits under any liability insurance policy or similar coverage issued in Maryland.
Who Does Personal Injury Protection Cover?
PIP covers you (the policyholder) and any family members injured in any motor vehicle accident, anyone injured in your vehicle, and pedestrians injured by your vehicle in an accident unless you waive PIP with your insurance company.
Is Personal Injury Protection Mandatory in Maryland?
Personal injury protection is not mandatory in Maryland. As we have seen above, limited PIP waives many benefits, and it is even possible to waive PIP coverage entirely. In fact, many drivers waive PIP by mistake, which can be very costly. For example, PIP insurance can ensure that you receive assistance for some of your expenses immediately after the accident rather than waiting for the settlement agreement to be determined.
Insurance providers are always eager to see clients waive protection because it means they will have to pay less in the case of an accident. They often offer seeming benefits like lower insurance rates and reduced premiums as an incentive to waive coverage. You should think twice, however, before doing so.
What Does Personal Injury Protection (PIP) Cover in Maryland?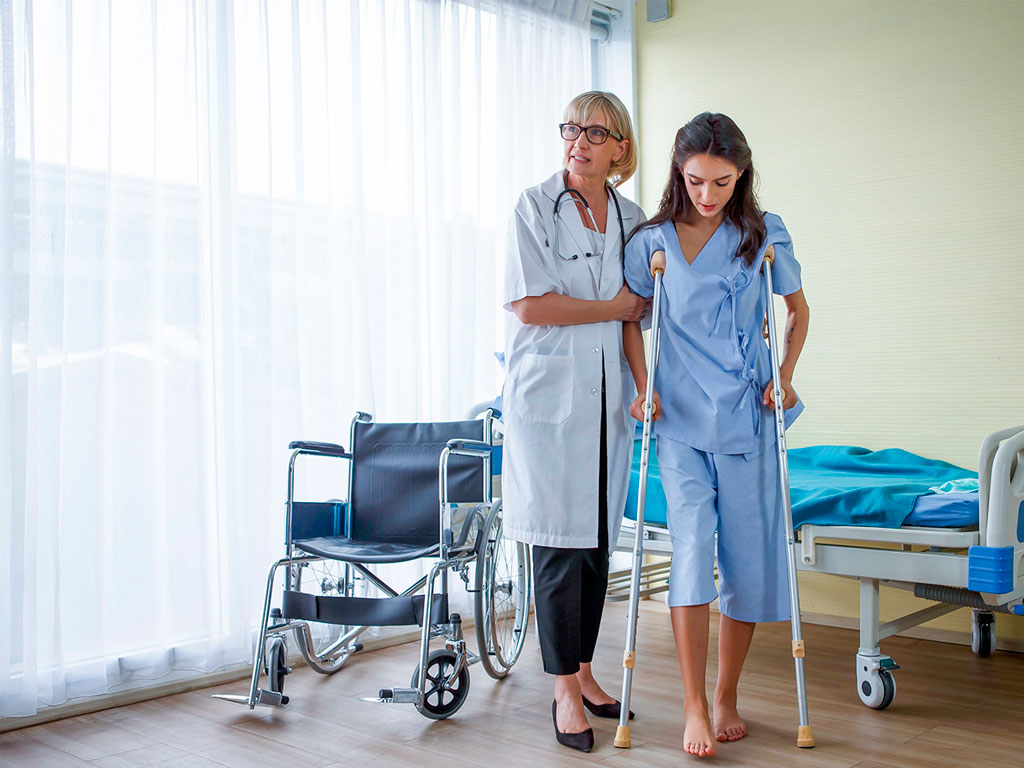 Personal injury protection is intended to cover your medical bills, lost wages, and other expenses. The specifics of coverage under your PIP claim will vary depending on your injury but may include the following.
Hospitalization
If you are hospitalized due to a car accident, having PIP on your car insurance policy will ensure that your stay is covered. This should include any procedures, medication, or services you receive while in the hospital as well as transportation to the hospital and the costs of your actual stay there.
Surgery
Surgery can be very expensive, costing tens of thousands of dollars. If you suffer an injury requiring surgery, your PIP claim should cover those costs.
Therapy
Many injuries require physical therapy for a full recovery. If your injury requires therapy, your PIP injury claim should cover the costs of the procedures and transportation as well as other reasonable and necessary associated costs.
Lost Wages
PIP insurance will cover up to 85% of your lost wages if you are unable to work after an accident. This means that if you made $60,000 per year before you got hurt and now cannot work as a result of the accident, PIP will pay out $51,000, provided you have yet to reach your policy limit.
Essential Services
"Essential services" refers to services that you might perform for your household. It refers to coverage offered to those who do not work but still perform important household duties, such as shopping, cleaning, child care, and the like. PIP pays these essential services at 85% of their value up to the policy maximum.
It is important to remember, however, that PIP coverage only pays out to the maximum on your car insurance policy. If you elect the minimum of $2,500 under Maryland law, you are only eligible for that much, regardless of how high your medical expenses and lost income might be. This is why many people opt for additional coverage.
In addition, personal injury protection does not cover property damage, pain and suffering, or non-economic losses. To collect these damages, you will need to file a personal injury lawsuit against the at-fault driver.
Do I Need PIP if I Have Maryland Health Insurance?
PIP is important because it covers not only you but also your passengers who may not have health insurance. It can also help to cover indirect expenses that your health care policy may not cover. Having PIP is a good idea because it helps to reduce expenses following your car accident.
PIP, in addition, comes before health insurance. You are much better off using your PIP to cover your lost wages before submitting medical bills. This is because when you are out of work, you will need the lost income to continue to make ends meet. Health care bills are rarely due immediately, so they can wait and can be submitted to your health insurance if you max out your PIP on income.
In addition, Maryland has a collateral source rule, which prevents the reduction of damages you can be awarded for your injury, disability, or illness based on the amount you have already recovered from another source. The courts upheld this rule in 2005 in Debbas v. Nelson. It is a good idea to carry PIP even if you have a solid health insurance policy.
How Much Does Personal Injury Protection Cost in Maryland?
The total cost of PIP coverage in Maryland can vary widely depending on many factors. These can include your age, your driving history, the amount of coverage you choose, your vehicle model, and other factors. It is difficult, as such, to offer an average cost. We recommend getting quotes from several car insurance companies before you choose your policy.
Will Filing a PIP Claim Raise My Rates?
Many people fear filing a personal injury protection claim because they believe their premiums will rise. In truth, if you have PIP coverage and file a claim, it is illegal in Maryland for car insurance companies to apply a surcharge for such a claim. This means that PIP injury claims will not affect your future insurance rates. However, other claims, such as collision and liability claims, may increase your premiums in Maryland.
You should file your claim as early as possible when you are injured. The reasons for this are twofold. First, filing sooner allows you to get benefits sooner. Second, in Maryland, you must file any PIP claims within one year of the accident. Insurance may deny your coverage if you do not file in this period.
Is PIP Available for Motorcycles?
Maryland law requires all car insurance companies to offer at least $2,500 in PIP coverage. This does not, however, include motorcycles. PIP coverage is not available on your motorcycle insurance policy. Some insurance companies may offer a similar medical payment coverage for motorcycles, but not all.
Need Help Getting PIP Benefits? Bowers Law Can Help
Getting denied PIP benefits can be frustrating, especially when you pay out of pocket for them. It can seem like adjusters are always looking for reasons to say no to your claim. Bowers Law knows how to deal with bullying adjusters and insurance company refusals. Our personal injury lawyers have represented clients from all over Maryland, from Annapolis to Laurel, Lutherville, Baltimore, and beyond. While we are not licensed insurance agents, we are happy to advise on car insurance and suggest trusted insurance agents in your area.
We are ready to fight for your rights and help you seek the compensation you deserve. Call or text us today at 667-220-6500 or use our contact form to request a free consultation with a Maryland car accident lawyer today.