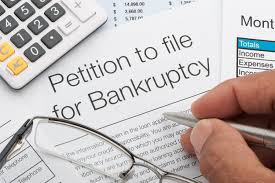 Deciding to file for bankruptcy is often a difficult one as it involves financial and emotional discomfort. No one decides to file bankruptcy after missing just one payment for rent, car, mortgage or credit cards. It usually takes several months and the complex legal process is very challenging. Also, the path to rebuilding your credit following bankruptcy can also seem daunting. However, the effect of bankruptcy on your credit report isn't forever and will only last for seven or 10 years, depending on whether you file a Chapter 7 or Chapter 13. What's more, the impact of bankruptcy decreases over time and there are a number of ways to improve your score in the meantime. Our Maryland bankruptcy attorneys are here to help. To discuss your bankruptcy and debt relief options as well as keeping your vehicle, home and fixing your credit please contact our Bel Air, MD bankruptcy lawyers.
Does Filing BK Help Or Hurt Credit Score?
One of the biggest myths about filing bankruptcy, and what stops people from filing sooner, is the notion that filing Chapter 7 or Chapter 13 hurts and ruins your credit. Bankruptcy actually has a very positive effect on credit scores. This has to do with several factors such as your credit score being heavily based upon the debt to credit ratio and debt to income. By reducing the outstanding debt to $0.00, Bankruptcy has a positive effect. It is not uncommon for our Maryland bankruptcy clients to see an immediate, and significant, jump on credit scores at bankruptcy discharge. To learn more about how our debt relief attorneys can help you please click here. You can also visit @marylandbankruptcylawyers to begin your free case analysis and get on the road to financial freedeom!
Our firm handles bankruptcy cases throughout Maryland including Aberdeen, Annapolis, Baltimore, Bel Air, Catonsville, Cherry Hill, Crownsville, Dundalk, Edgewood, Elkton, Essex, Fallston, Glen Burnie, Joppa, North East, Ocean City & Salisbury.